Travel Friendly with Folding 40# Scooter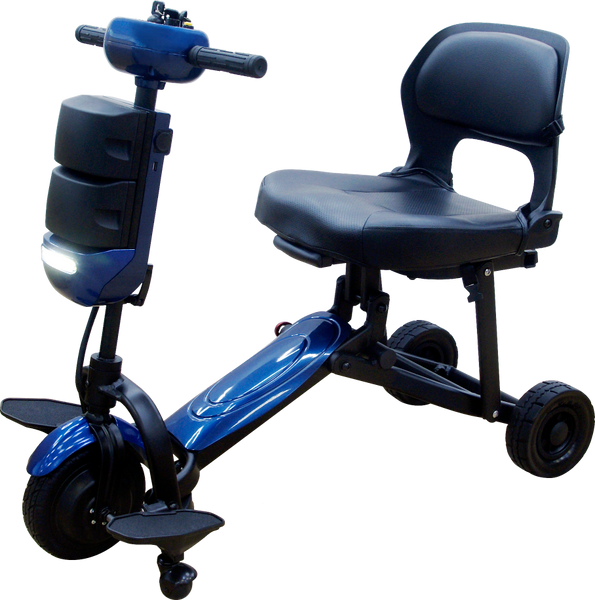 Travel Friendly with Folding 40# Scooter
New travel scooter I recently saw at a Trade Show.  I purchased one for my mother and loved it so much that I decided to offer them on my web site!
This unique scooter actually weighs 40 pounds and easily folds to the size of an average suitcase!  The V-8 scooter will carry up to 275 pounds.  
Folded Dimensions        17.6" (L) x 17.4" (W) x 30.7" (H)
Max Speed                      Up to 3.7 mph
Safe/Max Gradient        Up to 8 degrees
Turning Radius               Minimum Turning Radium 52.7"
Weight                            40 lbs
Brake                               Intelligent Regenerative Electromagnetic Brake
Drive System                  36 Volt DC motor (front wheel drive)
Footboard Clearance    9"
Battery                            36.0V/7.8 Ah (Lithium Battery)
Battery Charger            DC42.0V/2A (Automatic Protection Charger)
Motor                              140W